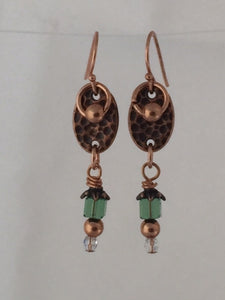 Lone Gray Wolf Design Launch
I have loved jewelry since I was a little girl!  Anything shiny, dangly or sparkly caught my fancy immediately!
When I was around 18 years old, I began visiting Santa Fe and Taos New Mexico, and was instantly drawn in by the local Native Americans on the plazas offering their handcrafted silver jewelry items.  My collection has grown over many years, and my love of jewelry has grown to "how do they do that??"
Several months ago I was fortunate to meet a very experienced jewelry designer who agreed to show me how to make a ring.  She was expecting a two piece overlay ring design when she asked me if I had any ideas for a design.  Indeed I did have a design in mind, and nine pieces later, the ring you see featured on the home page was born.  I was hooked!
I have continued to practice those skills and am learning new skills daily.  I set up a small studio on my mountain property in Conifer, Colorado late last year, and am spending my new found retirement learning and creating.  I am so fortunate to have a mountain backdrop in this beautiful location, and will share photographs as they are captured.  
My business name was born after opening the blinds one early morning and seeing a lone gray wolf standing at the edge of the ridge.  She has visited twice, and I hope she will return soon.  
I have always valued my unique jewelry finds over the years, and hope to share unique and inspired designs through this site and at local festivals and fairs.
---